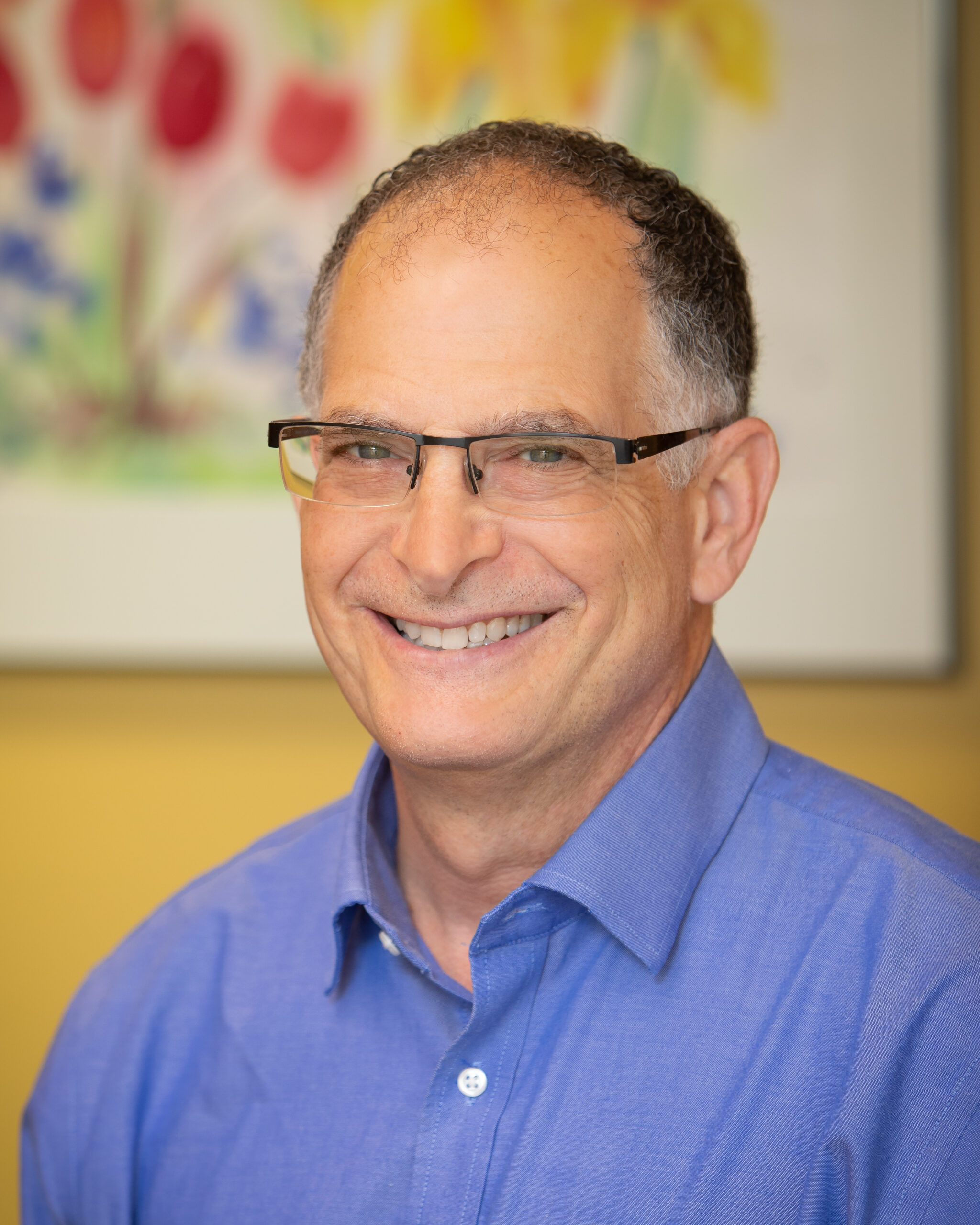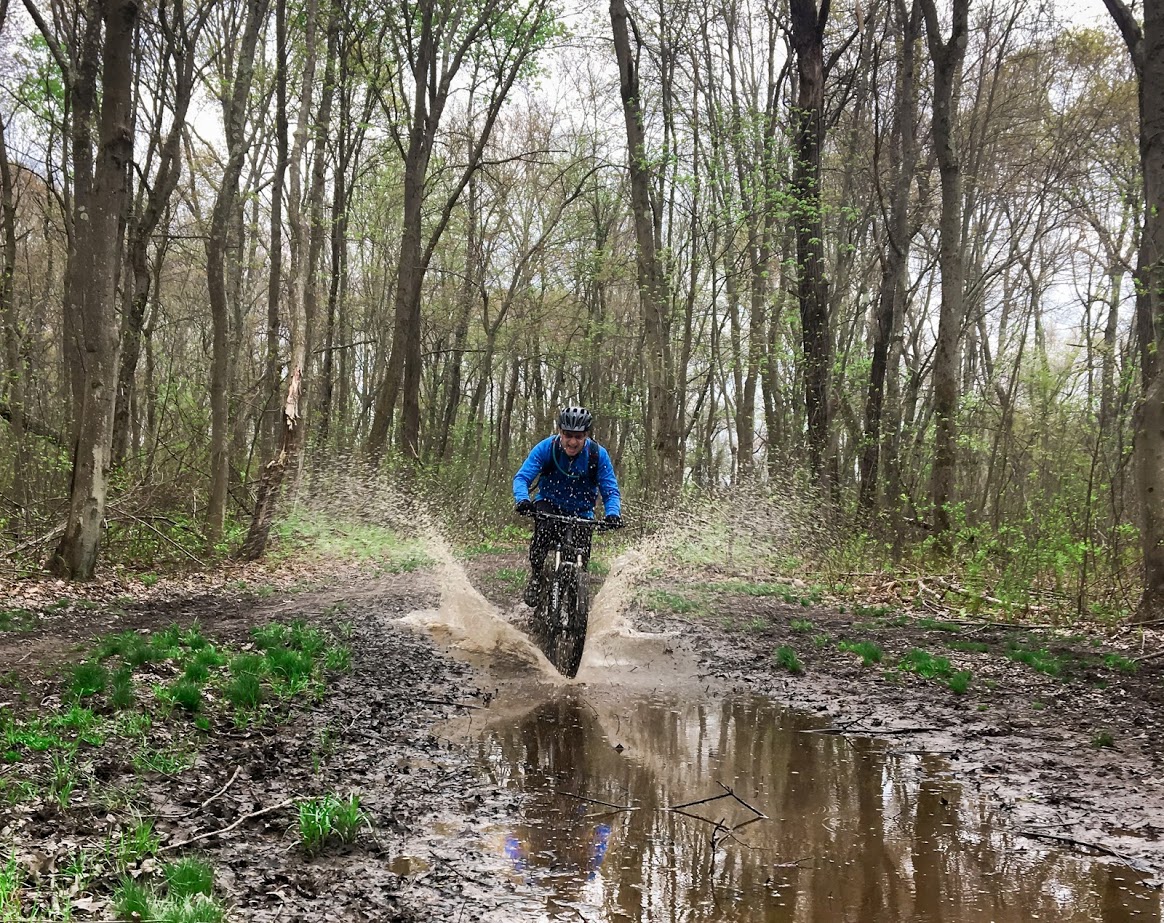 Ever since idolizing his childhood pediatrician, Dr. Brad Weiss always envisioned himself as a doctor helping others feel better. He was first introduced to chiropractic health care at age eight.
As an active kid and athlete Dr. Weiss used chiropractic care growing up to stay healthy and recover quickly from injuries.
Dr. Weiss chose to become a chiropractor and began his solo practice in Williston, Vermont in 1984. He committed himself to helping his patients obtain optimum health, while defending their right to access chiropractic as a health care choice. He rose up the ranks of the Vermont Chiropractic Association, being President from 1995 until 1999. He was named Vermont Chiropractor of the Year in 1997. As his practice and reputation grew, Dr. Weiss continued to expand his treatment skills and became certified in Active Release Techniques (ART).
In 2002, Dr. Weiss and his family moved to Massachusetts where he took over the leadership of Chiropractic Healthcare in Natick. The practice became energized with Dr. Weiss' enthusiasm and grew as he attracted a patient base of active families, athletes and fitness professionals.
Performance Health Center is the epiphany of Dr. Weiss' prior experiences. It is a premier multidisciplinary outpatient facility which meets the health care needs of all those who want to perform better in their lives.
Dr. Weiss is dedicated and committed to relieving pain and optimizing his patient's health potential using natural, safe and state-of-the art techniques.
click to view Testimonials for Dr Bradley Weiss
I've been seeing Dr. Weiss since 2006 and he's part of why I have been able to toe the line at so many races, including the Ironman. When I was hit by the landscaping trailer in May, I fell sideways, bouncing my head off the sidewalk, and landed in the street. My right side took the fall. My big injury was to my right Acromioclavicular Joint (AC joint) – the joint in the shoulder connecting the scapula and the collar bone. I also had a slight case of whiplash, and my entire back was out of alignment. As soon as the orthopedist reviewed my MRI and gave the ok, I started seeing Dr. Weiss for Active Release treatments twice per week. I went from rather limited range of motion in my arm (and overcompensating while swimming) to being able to swim 2.4 miles at the Ironman with no pain. I know I could not have accomplished this without the help of Dr. Weiss. He keeps me moving!  
– Jen F.
As an avid runner, I've been seeing Dr. Weiss regularly for many years. He was one of the main reasons I was able to recover from my artificial hip surgery 7 years ago and return to competitive Masters Track and Field.
Two months ago, I had extreme pain in my left leg after running the 100 meters at the Connecticut Masters Games and thought my season was over.
But Dr. Weiss once again completely solved my issues, gluteus max soreness compounded by an entrapped nerve – and I was able to win three medals at the New England Masters Track & Field Championships, including the long jump.
Thank you Dr. Weiss! – Arnie P.
Dr Weiss,
         Thanks so much for everything.  3 weeks before the Boston Marathon I hurt my back. I could not even sit or sleep comfortably. Due to your treatment and care, I finished the Boston Marathon in non-ideal weather, feeling strong!  I was even able to walk 8 miles in Disney World the day after the marathon.  You Are the Greatest!
         Thanks,
Dear Dr. Weiss,
The monthly adjustments I have been receiving for the past number of years has kept my previous back and shoulder problems at bay.
This February has been a huge test.  Thank you so much for putting me in condition to battle this record snow.
I am pain free and have not had to schedule any additional visits other than my regular monthly visit.  An ounce of prevention is worth a pound of cure.
I am so grateful for all you do.
Thank you and your staff.
Best,
Harold, Belmont, MA
Thank you Dr Weiss for relieving my back pain. When I first came in to see you I could hardly walk. I also had great difficulty sitting down and getting up from a chair . After several sessions I started to feel some relief from my pain. By the 8th session the pain was gone completely — Thanks again for your excellent treatment —
Tass F.
I have been a patient of Dr. Brad Weiss for about four months.  Previously, I had been treated by many chiropractic physicians over a period of at least 30 years with more or less positive results.  However, with advancing age, I was experiencing a disconcerting loss of function which the physicians and physical therapists that were treating me seemed unable to deal with effectively or at all.  I had heard of Dr. Weiss from my son who is an outstanding athlete and long-time patient of his, so it was with an attitude of cautious optimism that I entered into treatment with Dr. Weiss.
From my first appointment, it was clear that Dr. Weiss is an unusually versatile and talented physician who effectively combines traditional chiropractic techniques with Active Release Therapy, and is as a master of both. Since beginning treatment, I have gained increasing strength and flexibility, and the aches and pains that I feared would plague me for the rest of my life (and that other therapists were unable to treat effectively) have gradually diminished or essentially disappeared. I have also learned many self-help techniques (small ball muscles release, foam rolling, stretches and strengthening exercises) that I enjoy practicing at home. I would unhesitatingly recommend Dr. Weiss, and my only regret is that I did not meet and enter into treatment with him much sooner than I did.
                                                                     Keith K.
Dr. Brad Weiss has been my chiropractor for a couple of years now, and the results have been remarkable. As a patient with many issues due to a serious health condition, I thought back pain and hip pain were going to be mainstays in my life. However, Dr. Weiss has made such a huge difference. My pain has all but disappeared, my flexibility has returned, and I can do much more physical activity for longer periods of time. I highly recommend Dr. Weiss. He is true professional who really cares about his patients and their well being.
Andrew B.
Trust is a critical element in any doctor-patient relationship. When it comes to who I would recommend my physical therapy patients to see who need additional help beyond our own scope, Dr Brad Weiss and his colleagues are at the top of the list!

Steve C. PT
I have been a patient of Dr. Weiss for almost 7years now and I will not go to see anyone else. He is great at what he does and treats so much more than just back pain. About a year ago I was dealing with a moderate case of plantar fasciitis and having trouble getting around. Dr. Weiss treated me for this and the results were almost immediate. The pain went away and I was able to return to my normal lifestyle within a couple of visits. Another thing that I love about Dr. Weiss is that he is incredibly accommodating. I have called his office on short notice and he was able to squeeze me in and get me back to feeling great no matter how busy he was. He is one of the most professional and welcoming medical practitioners that I have ever encountered. I would highly recommend him and his associates to all my friends and family
Charlie B.
Dr. Brad has converted me into not only a great believer in terms of Chiropractic care but a proponent. I feel as if I am maintaining my health with him on a regular basis and more in control of my health. He has also proven time and again that he is a first resource for aches, pain and injuries!
Graham R.
One visit with Dr. Brad Weiss and his team of professionals, and you'll never want to go elsewhere for your chiropractic needs! Professional, friendly, knowledgeable and nationally sought out by some of the most recognizable names in the entertainment industry; you are guaranteed to get results that will improve your health and state of mind on day one!! 
Never having back issues before,I visited with Brad to address a recent accident that caused severe back pain and pinched the sciatic nerve. On the first visit, I immediately noticed results; relieving pain and able to move with a bit of comfort. After 3 to 4 more visits, I had achieved 100% recovery and the process was enjoyable along the way. 
Warner S. 
I've been a patient of Dr. Weiss for over a year and I never looked back! He is an excellent chiropractor with 30 years of experience in chiropractic health care!
Dr. Weiss helped me to stay healthy throughout that time and he literally saved me from taking the time off from work and snowboarding season!
I have a very active life style and thanks to Dr. Weiss I can keep up with my daily routine with pain-free!
I highly recommend Dr. Weiss to anyone who is looking for an amazing specialist with a great personality, who is passionate about his work and his patients.
Thank you, Dr. Weiss for always being there for me, my family and friends!
-Anastasia T.
As a yoga teacher I'm extremely careful about who works on my body. Dr. Weiss is my first choice above all others in this regard. He listened carefully to me and was most respectful of some fears I had about adjustments. Though he has deep knowledge of his subject he is intuitive and most sensitive to a client's feedback. If one is interested he'll take the time to explain exactly what he is doing. He has also created a very useful web site that teaches a client how to maintain health, strength and flexibility. For the concerns I had he was a very effective practitioner. I highly recommend him.
-Brenda P.
I was referred to Dr. Weiss by my brother-in-law in 2009. I had a debilitating case of plantar fasciitis. I had seen a local podiatrist who recommended exercises and orthotics. After a few weeks of exercises and $400 orthotics the condition had not improved. I made the 40 mile drive to Natick and was assured by Dr. Weiss I had come to the right place. After several treatments my plantar fasciitis was gone and I was back exercising and golfing with no discomfort. What a relief!
In the summer of 2012, I picked up a tennis racket for the first time in many years. I aggravated a chronic right shoulder issue and developed a terrible case of tennis elbow. At least this time I knew where to go….Dr. Weiss. He began to work his magic and after a few visits both conditions improved. A month later my right shoulder was pain-free for the first time in years.
I admit, driving to Natick from Leominster is not ideal. While it may not be convenient it is well worth it! Anytime I hear of someone complaining about a muscular or joint ailment, I suggest they contact Dr. Weiss and I do it with complete confidence.
Lastly, another thing that sets Dr. Weiss apart is he is one of the few docs I've encountered that actually cares about seeing you on time!
Sincerely,
– Rich B.
I just wanted to thank you and your wonderful staff for the awesome service I received this week. I have some chronic lower back issues, and probably don't see you as often as I should for preventative care; rather, it's usually when I'm having an acute flare that I call in agony, hoping for an immediate appointment to get some relief. That was exactly the case when I called on Monday morning, after a miserable weekend of lower back pain. As usual, Mary fit me in at a time that was convenient for me, you made an adjustment that provided immediate relief, and then Caitlin provided expert electro-stim treatment. After a follow-up treatment today (two days later), I'm completely pain free and looking forward to a long run tomorrow!
The team at Performance Health Center rocks!
– Brian M.
I have used multiple chiropractors through the years for pain management as well as general health. Dr. Brad Weiss is by far the most knowledgeable and most effective chiropractor I have ever worked with, and my progress has been tremendous throughout the past 9 months of working with him. I would highly recommend him to anyone who is concerned about their health and well-being, regardless of age or physical ability. Dr. Brad's ART skills are truly one of a kind, and he is a master at his techniques. On a professional level, he always takes great care of each and every one of my referrals that I send him.
It is an honor to write this testimonial!
– John L. P.
I can't thank you enough for the transformation you've made in my life. I came limping into your office about three weeks ago, in constant pain, and in need of pain killers day and night. Your quick and aggressive action in that short time has brought me from stiffness and pain to comfort and mobility. No longer do I need Ibuprofen! I feel so fortunate to be treated by you. You are exceptionally skilled and extremely well trained in your profession. I know I'm in the hands of an expert. I think what sets you apart from everyone else I've met in the medical profession is not only your expertise in the workings of the skeletal and muscular systems, but how intently and aggressively you focus on solving my problem. You attack problem areas with creative and effective solutions. Most importantly, your intent is not to simply treat us, but rather to teach us how to maintain well being and prevent re-occurrence. People ask me why in the world I would drive 100 miles round trip for an appointment with a Chiropractor. The answer is simple, you're absolutely the best!
– Mary Ellen C.
What impresses me the most is Dr. Weiss' sincerity and his compassion for your health.
– Philip M.
I am impressed with Dr .Weiss' knowledge and experience. I have suffered with chronic pain for many years and am pleased with the results I have received from Dr. Weiss. I have received treatment for other chiropractors over the past 24 years and Dr. Weiss is by far the best and most effective doctor I have seen. His staff is very compassionate and professional.
– Lee W.
Dr. Weiss is extremely personable, but more importantly, his methods of healing work!
– Derek G.
I have found Dr. Weiss to be a warm and funny person with extensive knowledge in his field. I've been very happy with the results. I'd recommend Dr. Weiss to anybody looking for quality chiropractic care.
– Andy L.
Dr. Weiss I just wanted to take a moment to thank you and your wonderful staff. As you know I came into your office 6 months ago after a horrific fall. The result of the fall caused tremendous pain in the left side of my body, and also left some numbness in my finger tips. After working with you for only a short period of time, I've notice enormous improvements. The pain and numbness I felt before is no longer present. To be honest I was skeptical about chiropractic healthcare, now I don't know how people live without it. Thanks again.
– Jeff M.
My husband, Richard, and I are thrilled with the care we have been receiving from Dr. Weiss. The time he takes during each visit is incredible. He is personable, dedicated and highly professional in all areas. We have been consistently impressed with his ability and how we feel!
– Joan M.
We're happy to say we are thrilled with the care Dr. Weiss is giving us. He has an incredible wealth of knowledge, skill and experience. In the game of basketball, there are great players, and then…there is Michael Jordan. We think that Dr. Weiss is the Michael Jordan of chiropractics! His care is that good.
– Kate & Doug F.
Dr. Weiss stretches my muscles before adjusting, and I find that extremely beneficial. He is very caring and competent.
– Roni S.
Since receiving chiropractic care from Dr. Weiss, my whole body feels better than it has in years. I have more mobility and flexibility than before; and my everyday aches and pains, stiffness, and soreness has improved 100%. My arm and wrist pain, which was a disability before, has improved dramatically; and I look forward to its entire elimination soon! Dr. Weiss is extremely experienced and knowledgeable. His exams and adjustments are thorough and precise. I heartily thank Dr. Weiss, and recommend his chiropractic care to everyone.
– Sandra G.
Dr. Weiss was able to provide me with immediate pain relief that continued to improve at each visit. His care allowed me to resume daily living activities pain free within a few short weeks.
– Janet N.
I have been getting treatments from Dr. Weiss since he joined Chiropractic Healthcare six months ago. I came here with a variety of aches and pains. Dr. Weiss has done a good job with a variety of techniques in helping me with these problems. Dr. Weiss is friendly, energetic, well trained in the state of the art procedures and techniques, and is proactive concerning new ideas and ongoing seminars. Thank you Dr. Weiss. I would also like to compliment the office staff – Mary and Sue – for the friendly, capable and efficient way they run the office and deal with clients.
– Eddie B.
In the fall of last year, I suffered another injury to my back. After accepting that something just wasn't right, I broke down and called Dr. Weiss for his advice and help Dr. Weiss did a thorough evaluation of my complaints, examined me and suggested an immediate course of treatment. I was simply amazed at how quickly the treatments began to have the desired and promised effect and was pleasantly surprised at how much flexibility returned after only a few sessions. The pain and numbness in my leg, such an irritation for a lengthy period were now far less frequent and severe, which enabled me to drive more comfortably, and to sit and stand for longer periods without the burning sensation that I had come to know as a daily experience. I am now able to work with greater strength and less discomfort, and I enjoy my leisure time more as well. Thank you Dr. Weiss and your wonderful team of assistants. I would encourage, without hesitation, anyone experiencing back and leg pain to schedule a visit with Dr. Weiss. He is not only profession, he is a personable and compassionate human being and I consider him a friend as well as a source of guidance for my health and well-being. G-d bless you, Doc, and your entire staff. I don't know what I'd do without you! You're the Best!
– Ralph N.
I have been going to chiropractors for 31 years and have finally found a consistently great chiropractor in Dr. Weiss. Of at least 16 chiropractors that I have visited, he is the most all-around knowledgeable and has helped me with fibromyalgia, tendonitis, TMJ, and even my sinuses. He is the best!
– J. H.
I came in several months ago with a constant pain in my thoracic area, which I likened to "a hot knife in my back." Within only a few treatments, I was experiencing pain-free days, which turned into pain-free weeks. I now have very few, mild flare-ups and am enjoying activities which I was unable to do for so long. I have worked for, and been to several chiropractors, and Dr. Weiss is the epitome of what a chiropractor should be. He works with you to help you regain your health, not only through his amazingly innovative chiropractic techniques, but also through suggestions for exercises and attention to body mechanics. He is also knowledgeable about natural supplements and complementary therapies. What a gift he is to all of us wanting to be free from pain!
– Diana D
Before seeing Dr. Weiss, I had been experiencing severe low back and leg pain for nearly a year. I had tried extensive physical therapy to alleviate my pain, but that only provided temporary relief. As my wedding day grew closer, I knew I had to do something that would give permanent results. I decided to give chiropractic a try and have never made a better decision. Dr. Weiss is attentive, pleasant, and genuinely concerned about his patients. Within two weeks, I felt like a new person. I was walking normally again and had significantly less pain in my back and leg. Friends and co-workers immediately began to comment on how nice it was to see me smiling again. Most importantly, I know I will be able to enjoy my wedding day!
– Debbie G.
I have been coming to Chiropractic Healthcare since 1988. Before that I had been bouncing around from Chiropractic office to office looking for relief from an injury sustained in a 1980 car accident. Over the past 25 years I've seen a number of chiropractors each with a different method of adjusting and manipulating — some I've benefited from, while others I had not. However, at Chiropractic Healthcare I have always been satisfied with the chiropractic care and impressed with the wonderful and friendly staff. Today, I am extremely satisfied and grateful to have experienced the unique techniques that Dr. Weiss has brought into the practice. I've found the combination of his Active Release Techniques (ART) and manipulation has been extremely beneficial. I can't remember the last time I had a bad headache, which was the principal reason over the years for seeking chiropractic healing. Additionally, my tennis elbow is much improved. My bad knee (from a skiing incident) rarely flares up. And, my poor ankles that use to swell and burn from the constant pounding of step, running and kick boxing feel pretty darn good. I believe the best medicine an athlete can have is a Dr Weiss! I often recommend Dr Weiss to my friends. One of my skeptical friends agreed to see the doctor as a last resort before submitting to surgery to fuse his ankle bone. My friend's pain was constant and excruciating. Traditional doctors had provided braces, prescribed physical therapy and pain medicine but still there was little relief; their recommendation was surgery to fuse the ankle bone. This would have resulted in a very long recovery period and permanent limited mobility…not good for an active, athletic adult. However, my friend decided to give ART a try and after the first couple of treatments he was walking without a limp, and more importantly his pain diminished significantly. He's still in active treatment, getting better with each visit, and feeling more positive about non-traditional approaches to healing – sure beats surgery any day!
– Deb G.
As a subscriber of Health Alert for a few years, I learned about a technique called ART.Three years ago, I injured my neck and couldn't find much help or relief from the osteopath nor the massage therapist. Being in constant pain, I was anxious to try this ART technique and eagerly researched doctors who could perform this innovative medical treatment.
I searched the Internet for a professional who specialized in ART. Finally, after a few phone calls, my first response was from Doctor Weiss' office, over 60 miles away from where I live. I decided to follow this alternative.
I know there are no coincidences in life. Things always happen for a reason. And like those coincidences, many are countless blessings in our lives. Dr. Weiss has been a great blessing to my health. I would like to thank him for his terrific job, as well as to the outstanding staff that works in his office. I have total faith and look forward to Dr. Weiss's support as I travel this road to complete recovery.
– João C.
I cannot tell you how excited I was when I woke up pain free on October 9th!! After living with back, hip and sciatic pain for over 1 year, I feel like a new woman. It is amazing how much the pain has been draining my energy and my ability to enjoy my life and my work. I have not been able to sleep or workout, 2 things I really enjoy! And as you know I worked out a few days ago pain free!!
Unlike my other experiences with chiropractors in the past, I appreciated the time and effort you invested in examining me to be sure you knew what my problems were so you could treat the cause of my pain, instead of winging it. In my book, you are brilliant!! Thank you for giving me my life back.
– Elaine O.
I would like to thank Dr. Weiss and Performance Health Center for changing my life.
For 10 years of having daily severe pain in my neck, shoulder, arm and hand along with some numbness in my hand. I had been to several neurosurgeons having test after test going to physical therapy getting no or minimal relief.
I was spending days and weeks in pain feeling depressed that nothing could be done and that I would have to endure the pain.
The only thing that the neurosurgeons could come up with to partly relieve my pain was a hard collar and narcotic pain medicine. The collar did nothing for the other symptoms of pain in the shoulder, hand and the numbness. I ended up wearing the collar day after day to relieve some of the major pain for about 8 months I was getting to the point that there were no days I was pain free. I was getting very depressed seeing no light at the end of the tunnel.
My primary care physician recommended I see Dr. Weiss. I have to admit that I was skeptical about chiropractors and chiropractic care. I decided to give it a try. I am very glad that I did because Dr. Weiss has not only reduced the pain and pain frequency but he has also given me pain free days.
I have no sign of pain in my arm and hand and the numbness in my hand is gone. My neck and shoulder pain is greatly reduced and less frequent. After years and years of daily pain I am now going for days without any pain. Having pain free days seems to be doing wonders for my overall mental and physical state.
This is after only a couple of months of being treated by Dr. Weiss.
Dr. Weiss cares very much about his patients in both body and mind. Dr Weiss spends the time to find out what is going on and making a plan to help his patients. Dr. Weiss has given me a whole new outlook so I can enjoy life again.
– Matthew M.
I have been seeing Dr. Weiss because I went through a change of jobs from one where I had been more or less tied to a desk for 30 years, to one requiring a lot of physical activity doing construction work. Even though I love my new career, I am not as young as I once was and the physical price of many years of sedentary work came to the forefront in a hurry. I wasn't 'sick' but I also wasn't strong, so I found that allopathic medicine didn't have much to offer me.
So how to get back into strong physical shape after all that time? Chiropractic medicine seemed to be a logical place to start. What I have experienced with Dr. Weiss is a gradual recovery of health and strength that is still continuing after more than a year. It has also resulted in surprising side benefits like a dramatic reduction of allergy symptoms and better sleeping at night. Right now I feel younger and stronger than I have in many years and I intend to continue on this upward health curve with Dr. Weiss' help for a long time to come.
– Paul S.
I started seeing Dr. Weiss back in 2001 for TMJ and back pain. The TMJ made it painful to eat and would make my jaw ache throughout the day. After seeing TMJ specialists in Boston, which failed to ease the pain, I had given up on trying to alleviate the problem. I was referred to Dr. Weiss by my grandmother who lives in Natick since he treated her so successfully for her headaches. My mother drove me 30 minutes to Natick for weekly adjustments and when I started to feel better, I was able to go less often just for maintenance. It was certainly worth the drive because after all these years, I am still pain free!
When I tell people about my TMJ and how Dr. Weiss helped me, they are in disbelief that chiropractic can treat anything besides back problems. Dr. Weiss me realize that chiropractic care can heal most ailments and his Active Release Techniques (ART) treatment has been very successful for me and my family. My mother and grandmother no longer suffer with headaches and Dr. Weiss also treated my sister for carpal tunnel.
So, in my second year of college at UMass Lowell, I decided to follow the path that had provided me with so much help in the first place- Chiropractics. I have been accepted and will attend Plamer College of Chiropractic this fall! I am so excited to begin my journey as a chiropractor and will strive to be as dedicated, caring and talented as Dr. Weiss. Thank you Dr. Weiss for your encouragement, advice and inspiration!
– Abby D.
Thank you for making my life livable again. Three weeks ago I was in constant pain, hardly able to walk from the parking lot to the office and reduced to tears at the thought of not being able to live independently. Today the cane is in the closet, I am able to get in and out of bed without a series of maneuvers that were structured to minimize pain, and much to my surprise I did some errands at the local mall yesterday. I am now beginning to enjoy some of the day-to-day activities that have been problematic for years because of pain. During those years I tried everything, from pills to epidural but nothing has given me the relief that I am experiencing from your treatments. I know I still have a long way to go but it took a long time to get here. With your continuing help I know I will make it.
– Eileen G.
Dr. Weiss is the first chiropractor I've ever been to. I saw him initially for issues with tennis elbow and my lower back. After several regular visits, my elbow is cured and my back is responding well to treatment. Dr. Weiss takes the time to understand you and your need for treatment. No matter how busy his office is, he accommodates requests for appointments, is flexible to your schedule and, most importantly, sees you at your scheduled time. I've never waited more than 5 minutes in his office. His office staff (Mary and Caitlyn) are also friendly and very helpful. Overall, I would highly recommend anyone to Dr. Weiss, whether a novice to chiropractic care like myself, or a veteran like my husband. Whether it's the elbow, back, hips or shoulder, Dr. Weiss has made me feel better and shown me how I can prevent further discomfort.
– Caroline D.
Dr. Weiss … Just wanted to give you some positive feedback and let you know how wonderful I feel after last night's visit. Unfortunately, I let anxiety build for weeks around my breast pain, not understanding that you could help. The pain was resolving last night and gone today! With every visit, I learn more and more about the benefits of being under your chiropractic care! Be assured I will continue spread the good word.
– V. Day
Keeping our Nurses Healthy…
I have been seeing Dr. Weiss for several years now. He and his staff are warm, empathetic and very professional. Dr. Weiss has helped me with numerous chiropractic issues. He has helped me to regain range of motion and strength with my lower back as well as my neck. His combination of stretching as well as active and passive chiropractic techniques have helped me overcome substantial neck and back pain as well as severe migraines. Dr. Weiss is an expert in all that he does. In my opinion he is the best chiropractor in his field. I would highly recommend a visit to Dr. Weiss to anyone who crosses my path.
– Allison D., RN
Eating my words for the holidays…
I once told Dr. Weiss he wasn't as effective as an Advil.
So when I arrived at his office last week in pain and looking twisted like a pretzel (having picked up a twig from my front lawn), he seized the opportunity to make me swallow those words.
After 1 adjustment, 1 day later, I was able to take a 2 mile walk. After 3 adjustments, only 7 days later – I pumped iron for an hour and walked briskly for 4 miles and have resumed my regular exercise routine.
Simply put – Dr. Weiss is to Chiropractic what Mozart was to Music … as I humbly await my next adjustment!
– Ralph F.